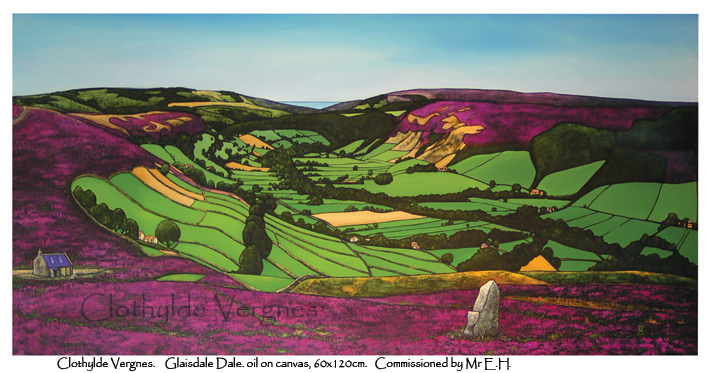 I am currently working on a series of commissioned watercolour illustrations for the CPRE (the countryside charity) until the end of March, then I have a private commission. I should be able to accept more commissions in June, so if you want an artwork created specially for you on your wall, please get in touch.
I like commissions. They can be a bit daunting, but it is interesting to paint for a particular person rather than just for me. The result is something that comes not just from me, but from a combination of perceptions. Usually, people who commission me know my work and my style, so we're already half way there. They do not expect either an abstract piece or a photo-realist work. Communication, as in many spheres of life, is the key to a successful result.
I ask people to tell me about their subject matter, preferred medium, preferred size, and their budget. Once the composition is agreed, I paint (an oil painting takes me about 4 to 6 weeks to complete), then email a photograph of the painting when finished for approval.
Commission prices vary from £225 for watercolours (unframed), £425 to £2000 for oil paintings, depending on size and detail. (For instance an oil painting landscape 50x100cm, or 60x80cm, would be around £725, however the painting "Staithes from Cowbar", see below, was 60x80cm, but cost £2000 because the details of all the cottages took a long time to paint).
Commissions from the last few years are shown below.
Ghyll View. oils. for D.&R.R.